October 25, 2021
Project Management Expertise Drives New Malaga Facility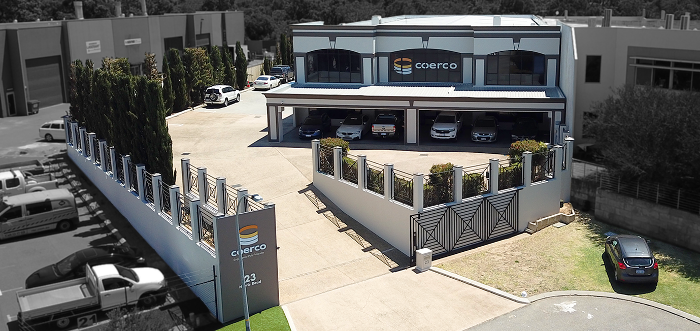 Coerco has continued its growth throughout 2021 despite facing some of the most challenging global conditions imposed by Covid19 restrictions.
This commitment to growth has included a renewed investment in its people and capacity to serve its loyal clients through the acquisition of a new facility in Malaga.

Coerco Team Growth
As demand from both mining and commercial industries grows, Coerco continues to strive towards delivering excellence in every facet of its products and services.
Coerco has significantly expanded its scope to provide a holistic approach to the delivery of its poly products to the mining industry over the past three decades. These improvements include additional expert consulting, integrated system design and engineering, as well as specialised manufacturing and equipment delivery.
This expanded service is supported by a highly skilled design and engineering team, including chartered engineers and drafters, which is backed by a team of project managers. Coerco's investment in its people also underpins its ability to always meet the everchanging needs of resource and mining projects for an end-to end client experience that is second to none.
Coerco's sales consulting team possess a wealth of experience including specialised supply to the oil and gas industry and the mining resource sectors to tackle challenges faced by its clients.
The team has established its enviable reputation as a leading poly manufacturing business in Australia and throughout the world. This is due to its steadfast commitment to quality, after sales service and renowned ability to execute complex projects.
New First-Class Facility
A new facility located at 23 Harris Road in Malaga, Western Australia, now also serves as a perfect vantage point to inspect completed projects and a convenient, central location to meet with its team of consultants, engineers, and project managers.
The exceptional working environment offers the latest technology, dedicated working spaces, breakout rooms, meeting and conference rooms, a large warehouse and a kitchen and lounge for its highly valued team. It is yet another way Coerco is improving the client experience and ensuring the highest quality outcomes.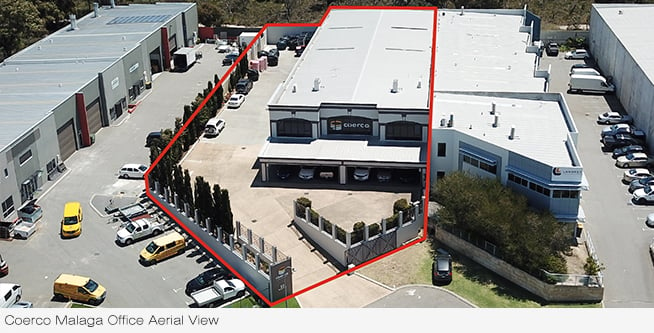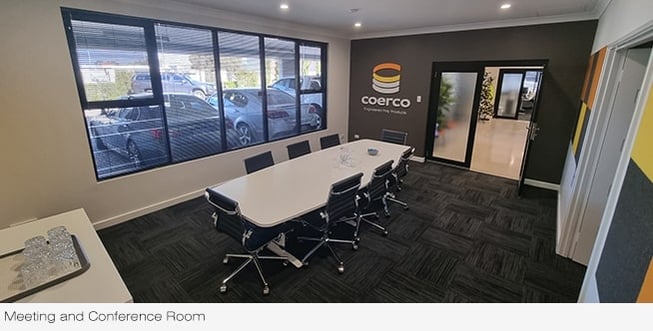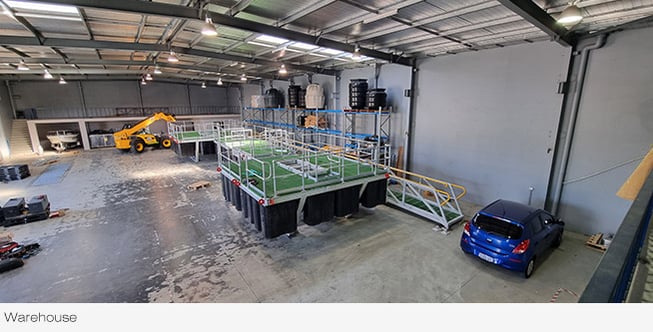 Coerco: Total Liquid Management Solutions
Coerco's diverse team, wealth of experience and knowledge means the company is much more than a tank manufacturer. It can offer a complete service, from the feasibility stage to the delivery of specialised equipment that has been custom-designed and manufactured in-house.
As part of the end-to-end experience, Coerco will prepare budget estimates, compile data, coordinate engineering, create 3D drawings, as well as preparing feasibility studies and a scope of works. The team of chartered engineers and drafters have the skills to manage every aspect of a project in-house.
Assistance is also available to write specifications and support a client's design teams with their scope of works. Furthermore, the team of project managers assist with providing the scope within the required specifications while also adhering to all regulations and standards.
Coerco is an expert in supporting clients during times of difficulty or tight deadlines. This enables a client to ensure resources on deliverables for a third party are met or exceeded.