Company Overview
Coerco provides complete liquid management solutions to all resource, industrial and commercial sectors by providing the right products to optimize projects with comprehensive documentation support and exceptional personalized service.
Core Capabilities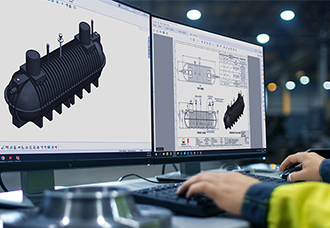 Design and Engineering
At the company's core is a highly skilled design and engineering team
Coerco's chartered engineers supported by drafting and project management teams have the latest technology in design and engineering systems and software at their disposal.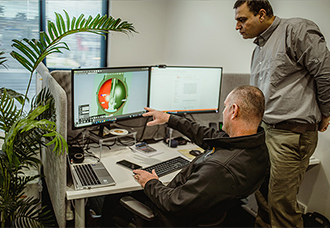 Regulatory Expertise
Engaging Coerco to provide full liquid management solutions for your project ensures all regulatory standards for compliance are captured and realised
With our expert understanding of industry governance. The engineering team is also capable of designing products suitable for harsh environments by customizing polymer compositions for caustic related requirements.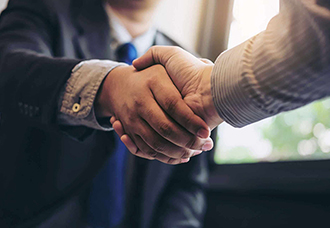 Complete Solution
By working with Coerco, you have a single point of contact from design & engineering through to manufacture, delivery and commissioning.
Coerco has fully qualified personnel and ISO9001certified operations, manufacturing, and logistics divisions across our 82,000m2 poly manufacturing and steel fabrication facilities. Coerco's in-house logistics division will also manage the complete delivery of your assets directly to site. These factors all combine to eliminate the need for multiple vendors to successfully enable to execution of a complete project scope.
Project Delivery Pathway
At Coerco, we specialise in delivering successful liquid management projects in the resource, industrial, and commercial sectors. Our Project Delivery Pathway is a streamlined process that helps ensure that every liquid management project we undertake is executed with precision and meets the unique requirements of our clients. From project analysis to final documentation, to delivery, we follow a systematic approach to ensure cost-efficient and effective project delivery. The stages are as follows: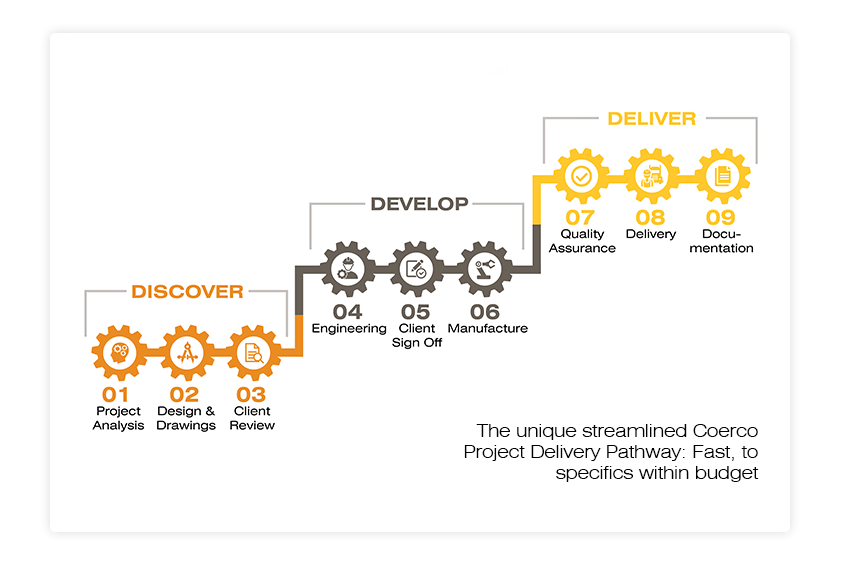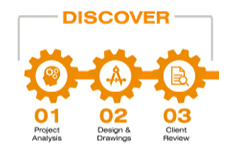 Involves project analysis, design and drawing, and client review.
During the Discover stage, we focus on gaining a comprehensive understanding of your liquid management project. This stage consists of the following steps:
Project Analysis: Our team conducts a thorough analysis of your project requirements, considering factors such as liquid type, volume, storage needs, and regulatory compliance. We carefully assess site conditions, operational objectives, and any specific challenges related to your industry sector.
Design & Drawings: Based on the project analysis, our experienced professionals develop custom designs and detailed drawings that align with your specific liquid management needs. We ensure that the design is fit-for-purpose, safe, and compliant with industry standards.
Client Review: Collaboration with our clients is crucial to delivering successful projects. During the client review phase, we present the design and drawings for feedback and suggestions. We take the time to address any concerns and make necessary adjustments, ensuring the design meets your operational requirements and expectations.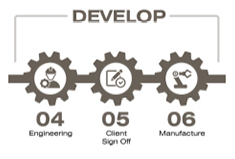 Consists of engineering, client sign-off, and manufacture of the agreed solution.
In the Develop Stage, we focus on realizing the approved design into a practical and functional liquid management solution. This stage consists of the following steps:
Engineering: Our team of skilled engineers and technicians meticulously convert the approved design into a comprehensive engineering plan. We consider all technical aspects, including structural integrity, fluid dynamics, and safety requirements, ensuring a robust, reliable, and standard-compliant liquid management system.
Client Sign-Off: Before the team starts manufacturing your product, we first seek your formal sign-off on the engineering plan. This ensures that you are fully satisfied with the proposed liquid management solution and gives us authorization to proceed to the next stage.
Manufacture: Using advanced manufacturing techniques and high-quality materials, we initiate the fabrication process. Our state-of-the-art facilities and skilled craftsmen ensure that every component is manufactured to the highest level of industry standards, guaranteeing durability and longevity. We also manufacture your projects in-house to ensure we have control over every aspect of the product manufacturing process from start to finish.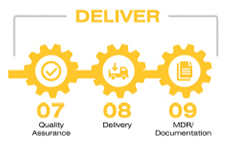 Consists of quality assurance, product delivery, and documentation.
The Deliver Stage focuses on the finalisation, quality assurance, and delivery of the liquid management project. This stage consists of the following steps:
Quality Assurance: We prioritise quality control throughout the project. Before the final handover, we conduct extensive inspections and tests to ensure that the liquid management system functions as intended, adheres to industry standards, and meets all regulatory requirements.
Delivery: Once the quality assurance checks are successfully completed, we proceed with the delivery of the liquid management system. Our experienced professionals handle the delivery process with our specialised delivery fleet efficiently and with minimal disruption to your operations. We also make sure to assemble the necessary accessories and fittings to ensure everything is already prepared upon installation and to reduce downtime costs.
Documentation: As part of our commitment to transparency and knowledge transfer, we make sure to provide comprehensive documentation related to the liquid management project. This includes operation manuals, maintenance guidelines, warranties, and any necessary certifications. This documentation serves as a valuable resource for ongoing maintenance and operational reference.
At Coerco, we understand the unique challenges of liquid management projects in the civil, mining, industrial, and commercial sectors. With our Project Delivery Pathway, you can count on your liquid management project to be delivered flawlessly, ensuring efficient and reliable solutions tailored to your specific needs. Contact us today to discuss your liquid management project requirements and discover how our Project Delivery Pathway can help you achieve your goals.
Compliance & Certification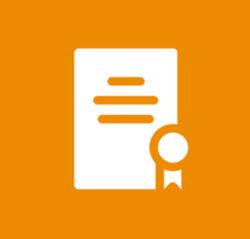 System & Product Certification
COERCO is an ISO9001:2015 certified company. This international certification demonstrates our commitment to product quality and safety across our entire catalogue.
Every item we produce is manufactured in accordance with all relevant Australian standards and where applicable, meet with all Department of Health WA, NT and SA approvals. You can be sure that when you purchase from COERCO, you are investing in a high-quality protect that has been expertly designed and rigorously tested to ensure it withstands the toughest of demands.
We create our own virgin polymer material in our in-house hexene polyethylene processing facility. This ensures that we maintain internal quality control from start to finish. We are the only WA Poly Water Tank manufacturer to do this.
All of our tanks are designed and developed under strict international quality controls to ensure they meet the highest standards of quality, are suitable for drinking water and are fully UV stabilised – essential in the harsh weather conditions of Western Australia.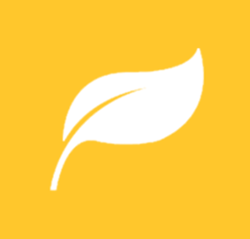 Health, Safety & Environmental Policy
Coerco Pty. Ltd., its officers and staff members are committed to providing a safe place of work and conducting allits activities to ensure the health and safety of its employees, clients, and the members of the public where manufacturing and installation activities interact.
COERCO believes that all injuries, occupational illnesses, and diseases are preventable and care for our people and the environment is an integral and vital part of doing business.
To this end we are committed to:
Providing a safe and healthy workplace to allow all our employees to perform their tasks to their maximum potential safely and efficiently
Protecting the environment and nurturing our natural resources
Complying with all relevant laws, regulations, and standards
Providing and maintaining a working environment in which employees are not exposed to hazard
To achieve these, COERCO will establish and maintain Healthy, Safety and Environment Management procedures for its operation and continue to address hazard control, accident prevention, training, and employee involvement as a priority.
HEALTH, SAFETY AND ENVIRONMENT is both an individual and shared responsibility of all employees, suppliers, and clients.
In all areas of the business, COERCO management shall:
Plan, implement and monitor comprehensive HEALTH, SAFETY and ENVIRONMENT programs to meet our duty of care and ensure continual improvement
Take prompt and effective action to maintain a healthy and safe workplace and take care of the environment
Promptly investigate accidents, unsafe practices or conditions that are reported or otherwise become apparent
Promote a culture of communication and involvement in HEALTH, SAFETY and ENVIRONMENT as a normal component of all aspects of our work.
COERCO employees shall:
Work in a healthy and safe manner and take due care for the environment and encourage others to do the same
Promptly report incidents, unsafe practices or conditions that become apparent
Actively participate in the support and promotion of WHS in the workplace
Report for work in a condition so that they can perform their duties in a safe and efficient manner
We aim to achieve best practice in workplace health, safety and environment performance resulting in zero harm.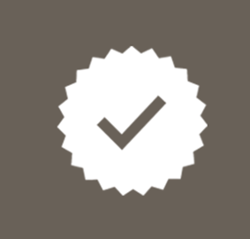 Quality & Customer Service Policy
Coerco is committed to providing value added products and services by responding to the needs and requirements of our clients in an innovative, efficient and cost-effective manner.
Coerco are at the forefront of modern manufacturing of a range of innovative products and services designed to meet the liquid management needs of the Agricultural, Mining and Industrial markets. These include but are not limited to:
Water Storage & Conservation
Livestock Feeding
Crop Protection
Diesel Fuel Storage & Distribution
Liquid Delivery & Dust Suppression
Dewatering
Sewage & Wastewater Management
Chemical Storage & Handling
All employees accept their share of responsibility for identifying customer needs and expectations and ensuring that the delivered level of customer service meets or exceeds these expectations whilst complying with all legal and contractual
obligations.
The directors have established a comprehensive quality management system that is integrated into all facets of our
operations and conforms to statutory and regulatory requirements. The quality management system is communicated and made available as appropriate to all staff and training is given to ensure understanding of company procedures.
The documented quality management system is based on 1SO9001, manufacturing of water tanks follows AS/NZS 4766, and the manufacture of septic tanks is following AS/NZS 1546.1. The system is regularly reviewed by management to ensure our objective of total customer satisfaction is being met and that the system is suitable and effective in meeting customer and company needs, and certification requirements.
Management will take effective action to ensure resolution of problems leading to continual improvement in our operating practices. This policy of continual improvement coupled with the provision of adequate human resources and a clear understanding of customer requirements demonstrates to existing customers our commitment to excellence.
I commit all employees of Coerco to abide by and implement our policies and procedures in order to enhance our
reputation as a customer focused company.
Coerco Core Values

Care
Do what's best for all
Working together to grow together
Supporting, nurturing and challenging to do better
Taking responsibility for yourself and those around you
Innovate
Inventive, agile and resourceful
Ready for change and improvement
Including self-improvement
Finding ways to bring energy and positivity to the team
Continuously pushing forward not back
Thrive
Happy and healthy at work and at home
Lots of "hi-fives" as we celebrate our win together
Customers will enjoy complete confidence in our products and services and know that we will be with them for life
Bringing our best selves to work
Feel the satisfaction of winning learning and developing
Where We Are Located
COERCO has multiple locations in Western Australia as well as nationally in Brisbane, Darwin, Adelaide, Melbourne and Rutherford, allowing us to provide a higher level of service and shorter lead times. We have also established a strong network of relationships with joint partners across Australia. You can benefit from a team who knows and understands the specific issues you face.
To discuss more how we can work together contact us here or call us on 1800 646 277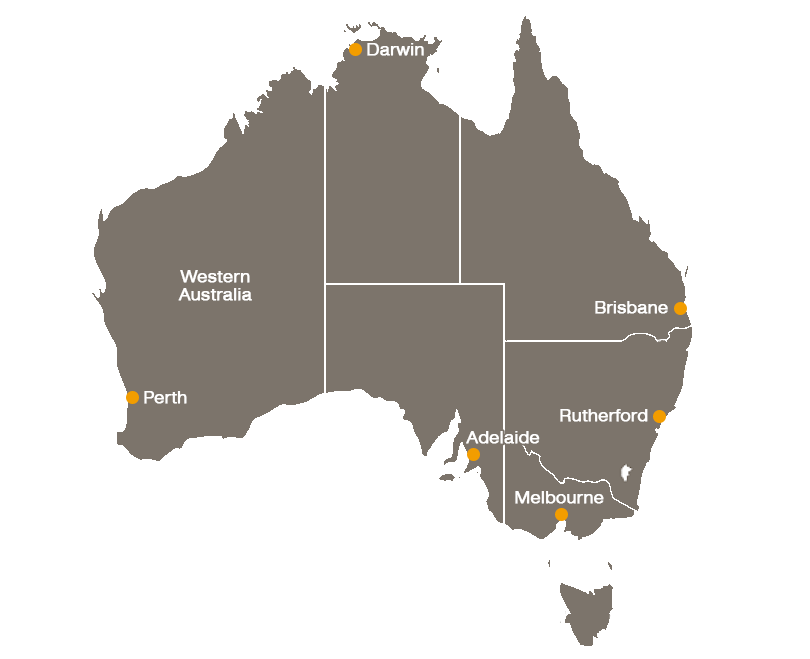 Are you ready to take control of your liquid management project?
---
Step 1. Get in touch with our in-house consultants for a free Project Analysis.

What we can help you achieve from this first stage of Discovery:
Understanding the potential risks of current project delivery and how to mitigate them
Avoid design element errors that are often left unattended until it becomes time-critical and costly
Discover how to bypass too many moving parts with one dedicated supplier