Diesel Transport Unit
---
Features
Durable UV stabilised polyethylene tank with specialised grade polyethylene suitable for diesel
Baffle ball system for improved load stability
Galvanised steel frame with fork access and platform for pumping equipment and plumbing
40mm cast iron diesel transfer pump coupled to Honda GX200 petrol recoil start engine
32mm filter with pressure gauge
25mm auto rewind hose reel (with 15m of hose)
25mm auto shut-off nozzle and nozzle holder
50mm fill line (independent of pump) including non-return valve
Sight tube for easy view of content volume
Ability to fill tank through pump
Steel bunding optional
Learn More About Our Products
---
Click on one of the images below view our Diesel Transport Unit products: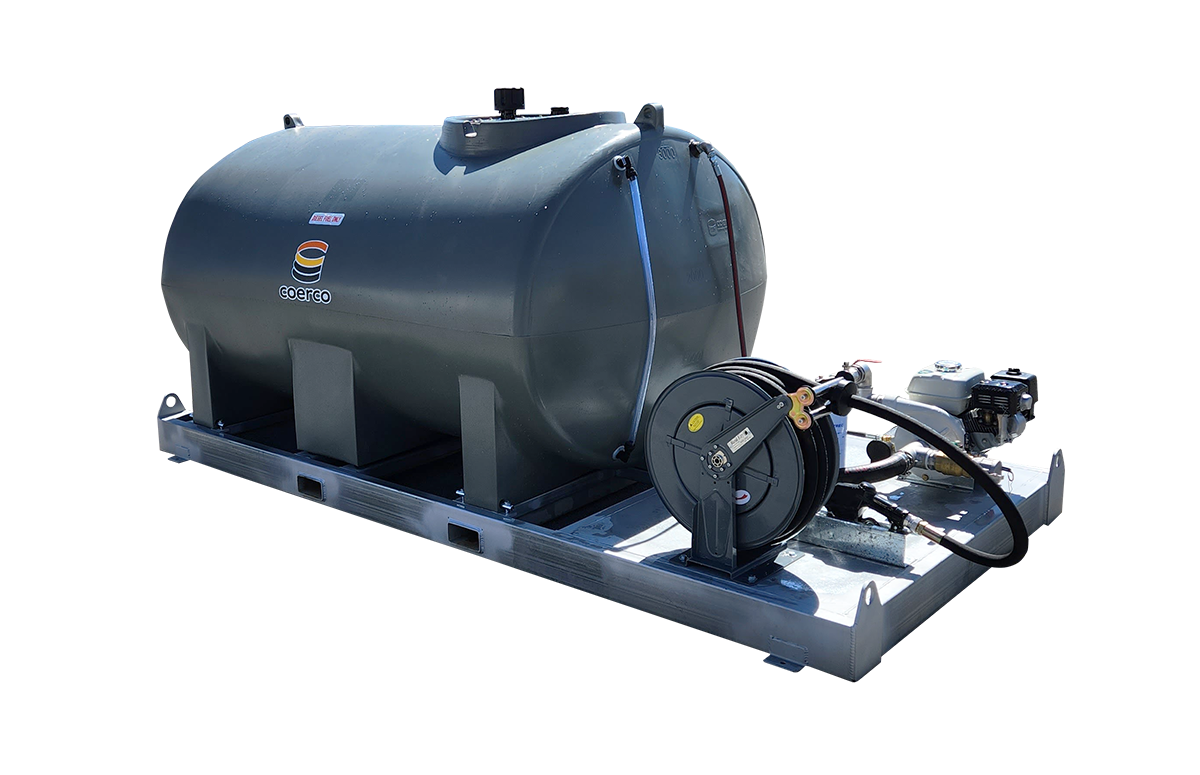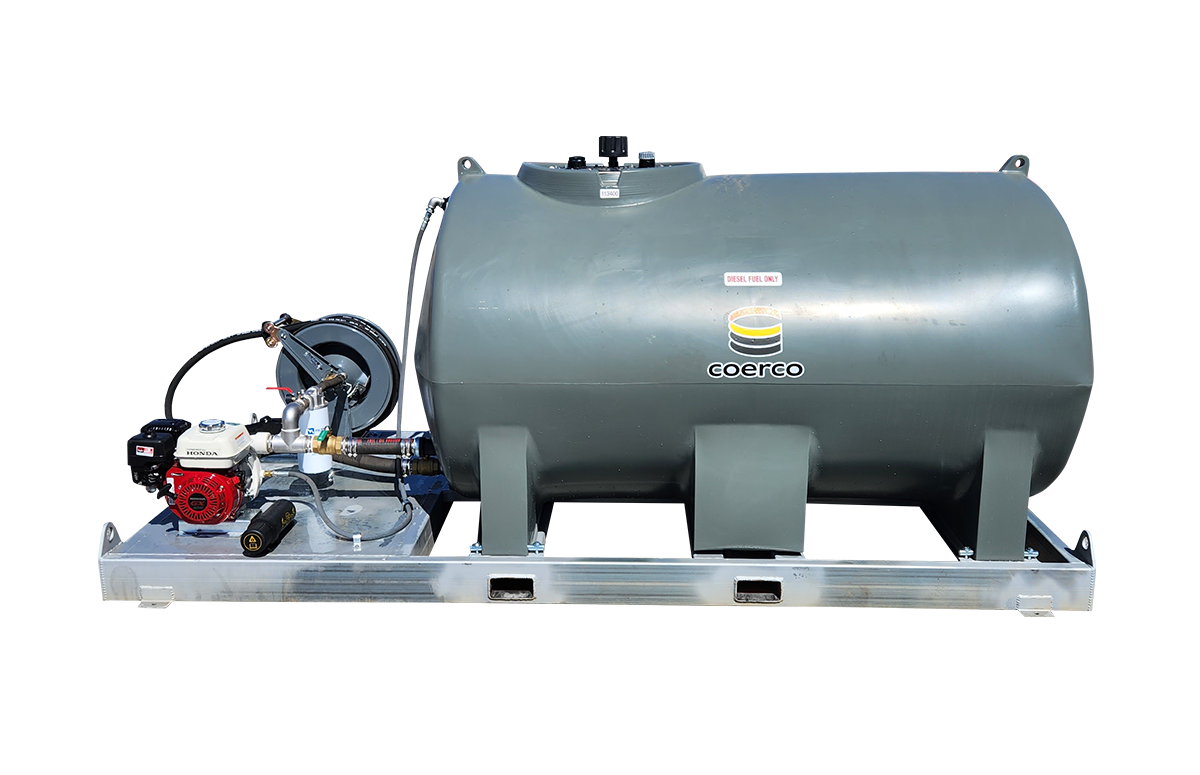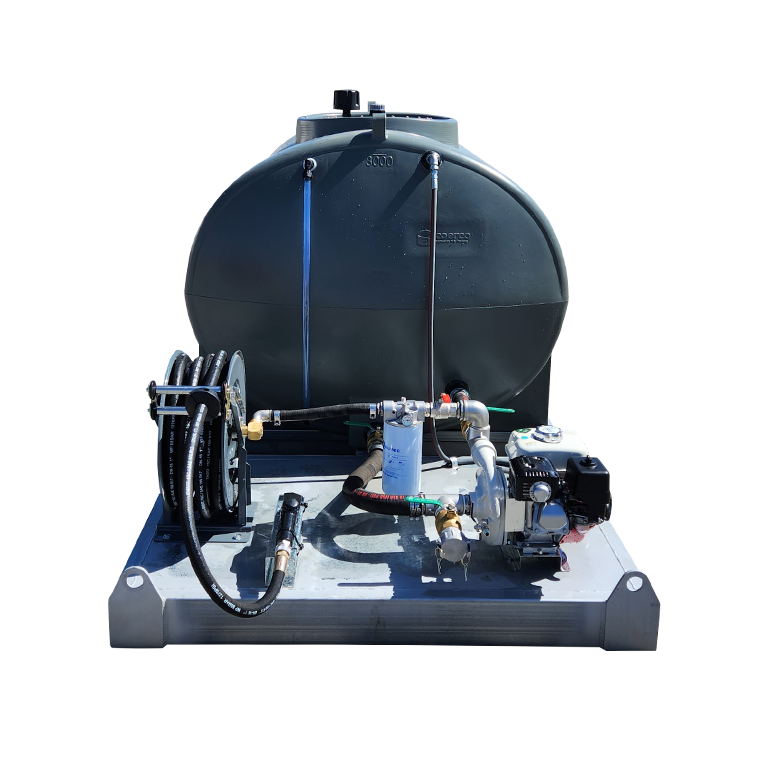 Ready To Chat?
Would you like help to improve your liquid management project's planning, efficiency and productivity? Are you ready to invest in expert help on how to integrate products that will last for decades and revolutionise your everyday operations?
Get in touch today for a no-obligation chat and free consultation! Delivering Proven and Trusted Solutions