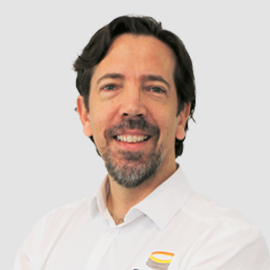 Craig Long
Sales Engineer
Biography
Craig Long serves as a sales engineer in Coerco's industrial division, directly reporting to the head of projects. He supports the sales team with complex, custom, technical, and non-standard projects by acting as a liaison between them and the engineering project team. Craig interprets project scopes and requirements, coordinates design concepts, and calculates costs. From initial inquiry to successful bid handover, he prepares proposals and analyzes labor, materials, and time requirements to estimate detailed costs. Working closely with draftsmen and engineers, Craig ensures seamless coordination of project design concepts, general assembly, fabrication drawings, 3D modeling, and FEA.
Craig enjoys working at Coerco as every job is distinct and engaging. The team environment and involvement in the sales process from start to finish is rewarding for him. He believes the team's success stems from shared knowledge and collaborative problem-solving.
Outside of work, Craig's hobbies include DIY projects and playing the guitar. He studied precision engineering at a technical college during his tool-making apprenticeship and later pursued computer science at Edith Cowan University. His diverse experience also includes plastering and tiling in residential and hotel settings.