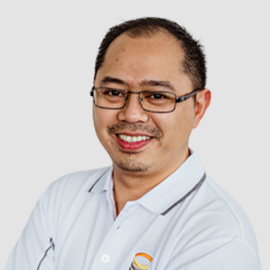 Marc Alberto
Mechanical Engineer
Biography
Marc Alberto works as a Mechanical Design Engineer at Coerco. As an engineer, he ensures that his designs are feasible and fit for purpose. This includes making sure that all components are sized accordingly and that they're available in the market. He also ensures that limitations in publication, transport, and installation, have been met. Lastly, and most importantly, he makes sure that his designs are all in accordance to clients' specifications or requirements and Australian Standards.    
He's been with Coerco for almost a year and he says the best part is that everyone in the Coerco team is approachable and helpful. Each member has key talents that contribute to the growth of the company. He adds that the management takes very good care of the team. He finds working in Coerco fun and finds the projects unique.    
During his spare time, he actively participates in art or photography competitions and exhibits as well. Marc has a passion for table tennis and has participated in several table tennis competitions. Sometimes, he plays against other Coerco team members that are game enough to take on a pro!